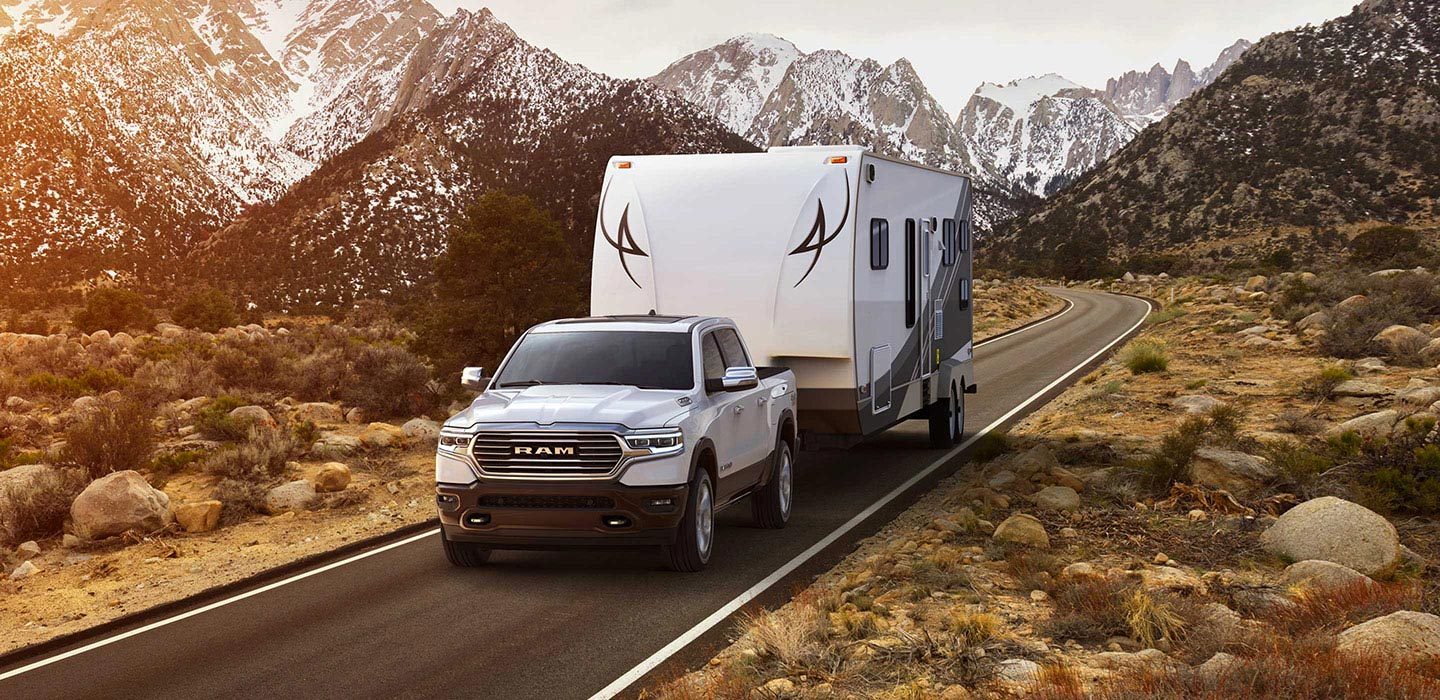 At Brooklyn Chrysler Jeep® Dodge RAM, we are known for our vast selection of vehicles from new RAM trucks to pre-owned minivans. That said, we are more than just a car dealership; our customers are our first priority, and we're here to address any questions you may have. One of the most common questions we get asked is how to tow safely.
A top benefit of driving an SUV or a truck is the ability to tow. Before you hit the pavement in Queens, NY, however, there are a few safety precautions you should take note of. For starters, you want to make sure that your trailer is hitched correctly. Park your vehicle and trailer on a flat plane, and make sure that both are lined up evenly. If one is tipping toward or away from the other, there is a lack of balance; an imbalanced trailer tends to sway on the open road.
Additionally, you want to make sure the brakes are working correctly by testing the brake controller, which activates the brakes on the trailer you're hauling. Visibility is another crucial component of towing. While a trailer is likely to obscure your vision regardless, you should be sure that you can see the rear of your trailer through both side mirrors. If your trailer is significantly blocking your vision, you can opt for mirror extensions, which give you a wider view of your blind spots.
A lot goes into towing a trailer safely, and with the help of the team at our Chrysler service center, you can make sure your journey is a smooth one. To learn more tips about properly towing, or what towing features our SUVs and trucks have, visit our Dodge dealership at 2286 Flatbush Ave in Brooklyn, NY. We also feature an onsite parts center with the latest towing parts and accessories!