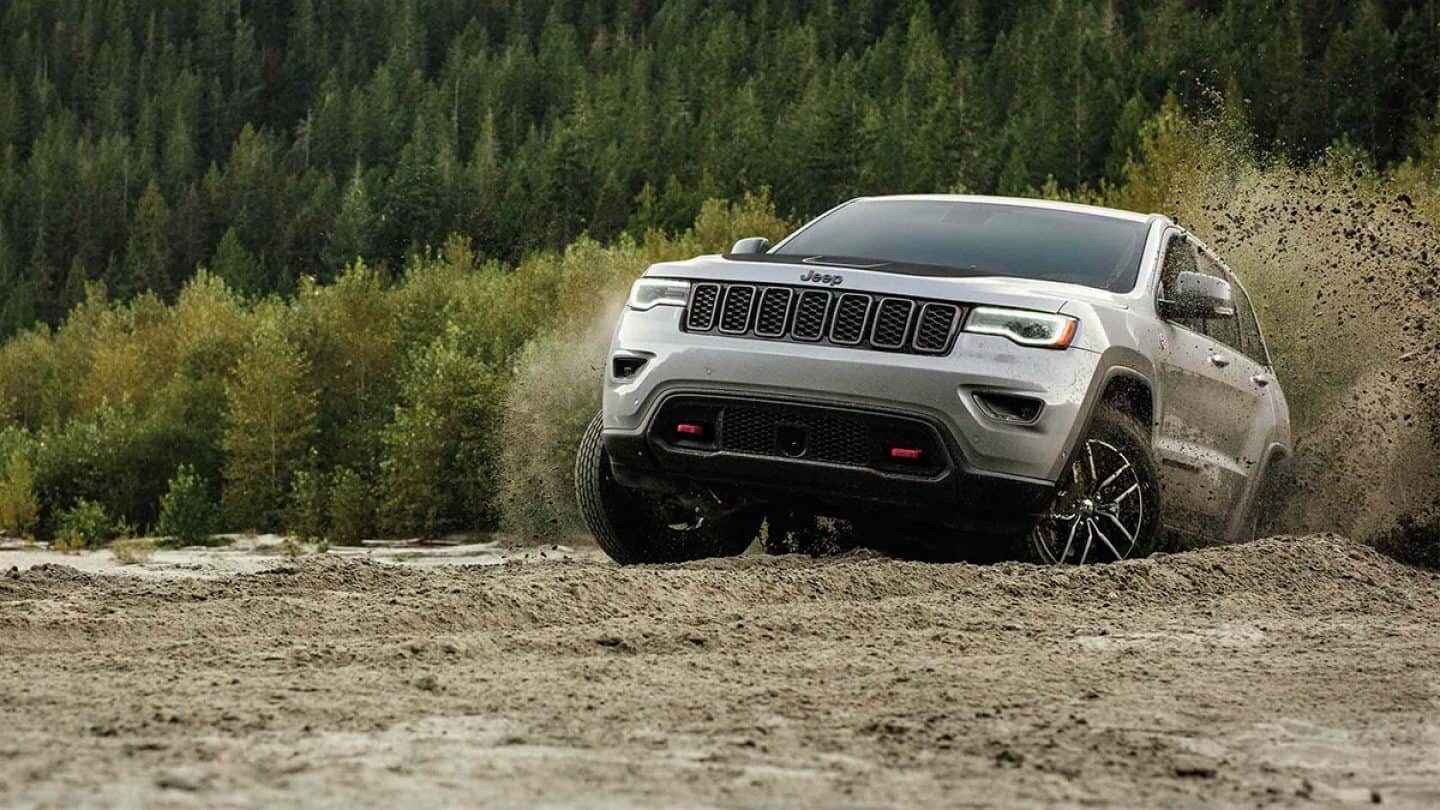 Not every car is ready for the off-road, and our sales team at Brooklyn Chrysler Dodge Jeep® RAM fully understands that fact. Fortunately, for the avid trail-addict, we have a wide selection of utility vehicles that are ready and willing to tackle the most adverse conditions. From RAM trucks to some of the most rugged Jeep SUVs, we have it all at our dealership near Queens, NY. That said, when purchasing a trail-ready vehicle, there are some key characteristics to look out for.
Far too often, drivers make the mistake of taking their car off-roading when it lacks the ability to do so effectively. As a result, these drivers can end up doing some serious damage to their cars, or find themselves in dire need of a tow. So, before you hit the dirt, you should first check that your set of wheels is ready for it.
For starters, ground clearance is a must. Ground clearance is essentially the amount of space that separates the undercarriage of your car from the ground and whatever obstacles the trail has in store for you. Skid plates protect your undercarriage from scraping against rocks and damaging crucial mechanical components. Dirt and pavement are very different, and as such, you should ensure your tires have thick enough tread to grip to the diverse terrain of an off-road trail.
If you venture off the beaten path often, you may even want to opt for a 4WD (four-wheel drive) vehicle. 4WD means that each wheel receives power simultaneously, which in turn, provides greater traction and versatility while out on the trail. This specific drivetrain is much more capable in these situations than its counterparts, such as RWD and FWD.
We carry a varied group of off-road-ready trucks and SUVs at our Jeep dealership serving Brooklyn, NY. Our sales team can point you in the direction and help you find the perfect car for you that is ready and willing to take on the great outdoors. Stop by Brooklyn Chrysler Jeep Dodge RAM today, your trusted choice for new and used cars for sale in NY.