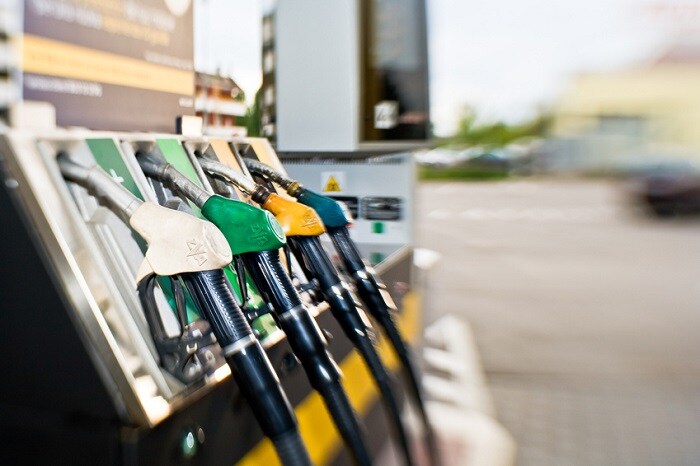 Few dealerships are as passionate as we are at Brooklyn Chrysler Jeep® Dodge RAM. We are obsessed with all things automotive, and one of our favorite topics to discuss with our customers is how to improve a car's fuel economy.
Gas prices are rising, but that doesn't mean you have to be stuck emptying your wallet at the pump. There is a multitude of ways in which you can curb gas wastage and improve your vehicle's fuel economy, and no, that doesn't mean trading in your SUV or truck for a fuel-sipping hybrid. A variety of factors play into fuel efficiency, and addressing these factors first could make all the difference in how much cash you spend on gasoline.
For starters, your tires play a huge role in how much gas you burn regularly. When your tires are improperly pressurized, you can create the excess drag, which causes your engine to work harder, ergo burning more gasoline. On the other hand, you can over-pressurize your tires as well, which also has the potential to hinder fuel efficiency. Tire tread plays a massive role in fuel economy as well. The lower the tread, the harder the tire has to work to gain traction with the road, which means your engine will have to work harder as well. By maintaining tire care, you can cut your weekly fuel costs dramatically.
Motor oil is another contributing factor. Motor oil develops grime over some time, affecting its overall usefulness. It also depletes, meaning the longer you go without changing it, the more likely you will experience increased fuel usage. By replacing your motor oil every three to six months or 3,000-5,000 miles, you ensure your engine continues to run at optimal levels.
A lot goes into fuel economy, and the team of auto technicians in our Jeep service center can make sure that you have all your bases covered. No matter what your automotive needs may be, Brooklyn Chrysler Dodge Jeep RAM is here to be your one-stop shop.