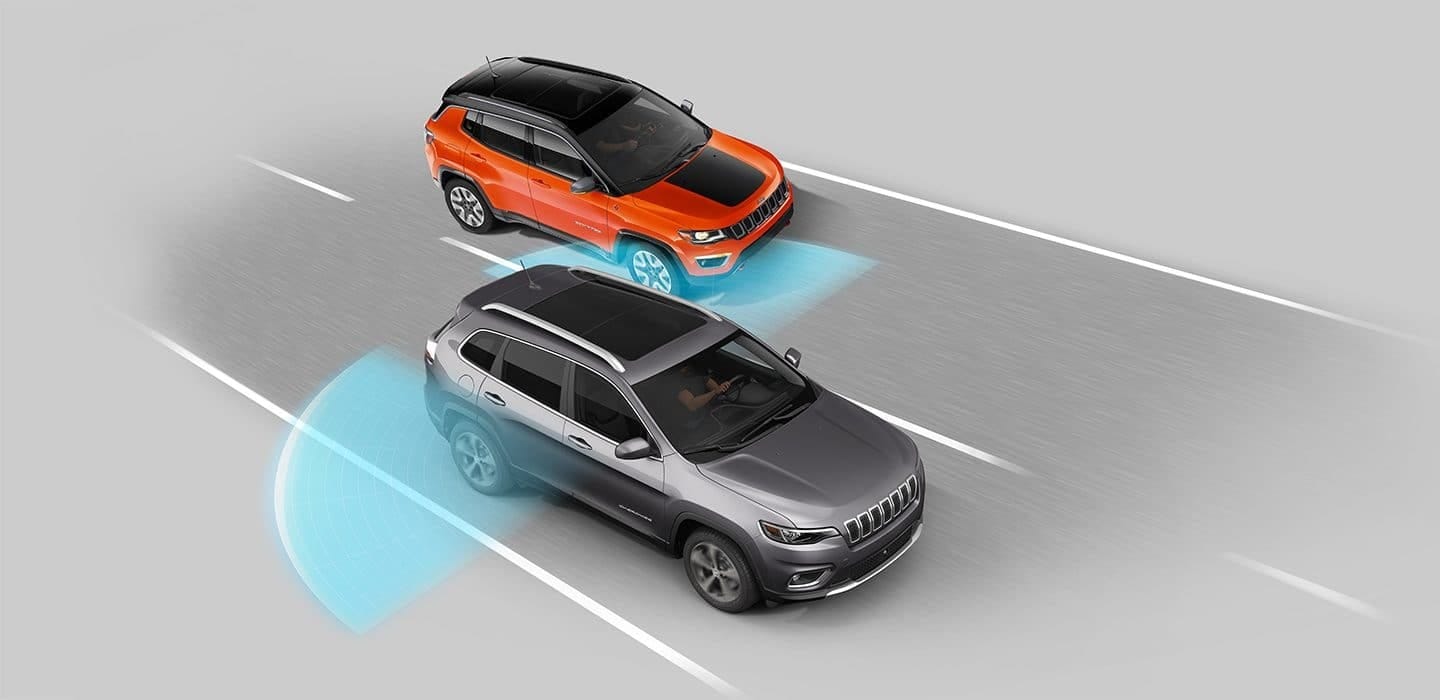 As your "Chrysler dealership near me," Brooklyn Chrysler Dodge Jeep® RAM is here to assist with every part of the car buying and owning journey. Our team of auto professionals go above and beyond to help you find whatever you're looking for, and a top request amongst our customers is finding a vehicle with modern safety features.
Automotive safety technology has advanced by leaps and bounds in recent years. From self-driving automation to alerts that give you full roadside awareness, we live in a time where our cars protect us through smart technology, not just airbags and seat belts.
One popular feature found in many of our cars, trucks, SUVs, and minivans is adaptive cruise control. What's adaptive cruise control? Well, it's a smart safety feature that uses innovative sensors to help you maintain a set distance between your vehicle and the vehicle in front of you. As a result, the chances of accidental rear end collisions can be dramatically reduced.
Blind spot monitoring is another innovative feature, which can be found in the 2019 Chrysler Pacifica, and plenty of other models at our NY Dodge dealership. Blind spot monitoring uses an advanced detection system to help you avoid potential collisions with other vehicles in your two blind spot areas. It'll illuminate an alert that a vehicle is nearby in the corresponding side mirror.
Parking assistance is a futuristic safety feature that our customers are raving about. Using an array of cameras and smart technology, drivers are given a full 360-degree view of their vehicle to avoid any obstacles while backing into a spot or parallel parking on a busy street.
Whether you're looking to purchase a vehicle with the latest safety features or unsure of what safety features that your vehicle already has, our team serving Queens, NY at Brooklyn Chrysler Dodge Jeep RAM has got you covered. From start to finish, our main priority is earning your complete satisfaction.