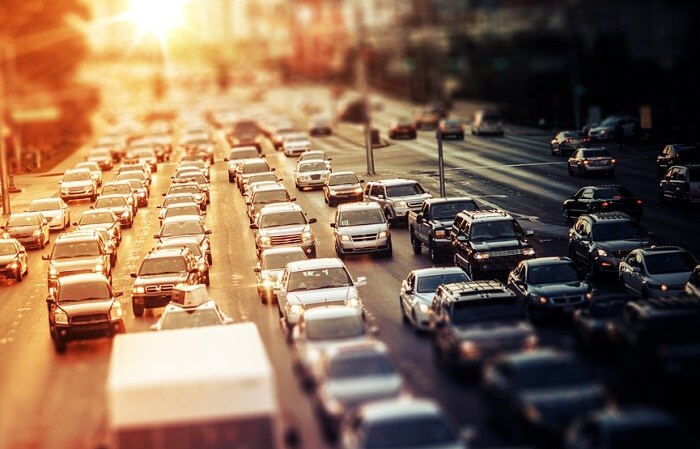 It's easy to forget how dangerous driving can be if you aren't careful. Road hazards can occur at any time on all types of roadways, so it's important to prepare yourself for anything. Our expert dealers here at Brooklyn Chrysler Jeep® Dodge RAM want you to stay safe at all times, so we've identified the most common types of road hazards and how you can avoid them.
Cyclists:

If you live in a major metropolitan area, you're probably used to seeing cyclists navigating the city everyday. Though most cities have designated bike lanes in place, it's important to stay alert when driving next to a cyclist, in case one accidentally merges into your lane. Be prepared to brake at any time, and don't forget to allow cyclists their own amount of space. Make sure to watch for their signals as well.

Large Trucks:

On the flip side, if you normally drive on busy highways, you're likely to share the road with large trucks on a daily basis. Because trucks are so large, their blind spots often have trouble detecting small vehicles, so it's best to drive either in front of or behind large trucks so they can see you. If you can, avoid the rear and side blind spots.

Bad Weather:

One particularly dangerous road hazard is bad weather, since it's so difficult to predict. If you're caught in a heavy rain or snow storm, make sure to drive at a slow and steady pace. Use your headlights if you're having trouble seeing, and if conditions worsen, don't hesitate to pull over until the weather clears.
Want to learn more road hazard safety tips for your next trip? Stop by our Brooklyn, NY dealership today and chat with our knowledgeable dealers. If your vehicle incurs damage from a road hazard, feel free to visit our car service center, where our expert technicians will repair your vehicle right away.