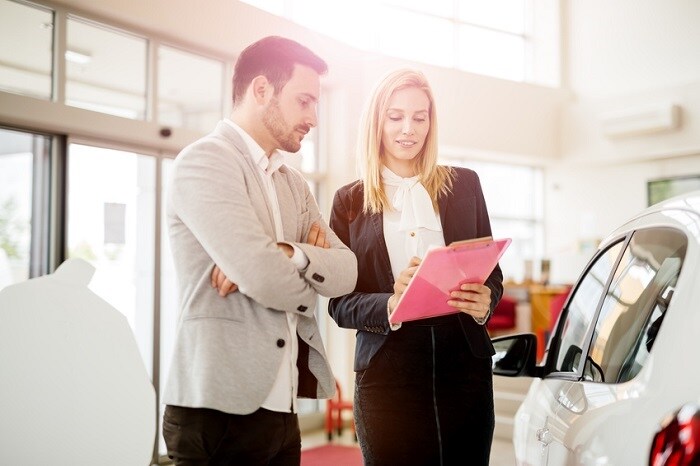 We understand the value of taking care of your car here at Brooklyn Chrysler Dodge Jeep® RAM. And as your Jeep dealer serving Queens, NY, we strongly advocate for routine maintenance. To help you start the new year right, we've put together some car care resolutions that you can keep through 2019.
Unfortunately, our vehicles are not invincible. Over time, wear, tear, and many miles on the road take their toll on our cars, trucks, and SUVs. Fortunately, you can counteract long-term damage through some of these easy-to-accomplish car resolutions for 2019.
For starters, whether you've just purchased a new vehicle or have had your car for years now, oil changes should be a priority. Motor oil is the lubricant of your engine, and as a result, keeps all the intricate parts running smoothly. When your engine is properly lubricated with clean, fresh motor oil, it performs better and lasts longer. Many manufacturers suggest that you change your oil once every six months, however, some urge that you shoot for every three months.
Tire rotations are equally important, and as such, keeping up with tire maintenance should be on your list of 2019 car resolutions. Your tires support the weight of your RAM 1500 or Jeep Cherokee, provide traction, and can dramatically affect your fuel economy. By having your tires rotated and balanced once every 5,000 to 6,000 miles, you can save money at the pump, stay safe on the road, and drive smoothly on into 2019.
At Brooklyn Chrysler Dodge Jeep RAM, we can help you keep up with your 2019 car resolutions, thanks to our fully equipped Dodge service center. If you're in the market for a new ride, we feature a wide selection of new and certified pre-owned Jeep, Chrysler, Dodge, RAM vehicles for you to choose from. Our goal at Brooklyn Chrysler Dodge Jeep RAM is to help you enjoy a fantastic driving experience in 2019 and beyond.