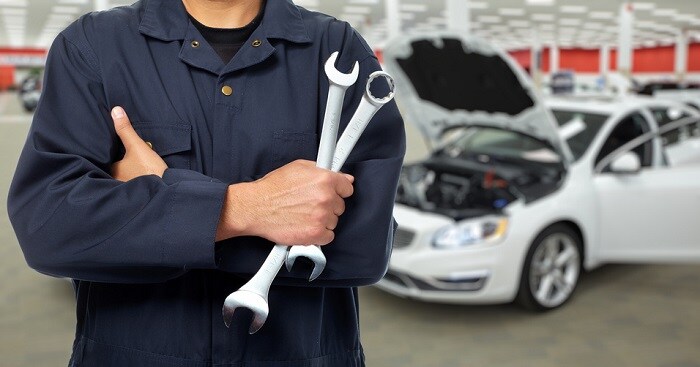 Summertime is in full swing, which probably means that you are on the go. Whether you are commuting to work or you are heading out on a road trip, keeping your engine cool and making sure that your
Dodge Challenger
is ready to go is important.
At Brooklyn Chrysler Dodge Jeep
®
RAM, we have a state-of-the-art Dodge service center staffed by friendly technicians who know what your vehicle needs. The last thing that any driver wants is to be on the side of the road overheating or realizing that their air conditioning system is not able to keep the cabin of their vehicle cool.
At our Dodge Dealership in NY, we offer a wide range of services to help you take care of your Dodge. Whether you are coming in for an oil change or you need repairs, you will also find a variety of service and parts specials that could save you money on your visit. These are just a few of the summer service options that we can help you with:
The high heat of summer is even hotter on the surface of the road. You need to check your tires during the summer to ensure that there is no damage and that you have them properly inflated. If you need new tires, we can get a new set mounted and balanced for you.
The engine in your vehicle will work overtime in the summer heat, so that last thing you want to do is have it overheat on you. We can take a look at your engine and make sure that you have topped off coolant and that all of the lines are in excellent condition with no leaks.
Brooklyn Chrysler Dodge Jeep RAM is conveniently located at 2286 Flatbush Avenue in Brooklyn, NY if you would like to come by to talk with our service team. To set up an appointment, you can reach our Dodge service department at (844) 327-9530.