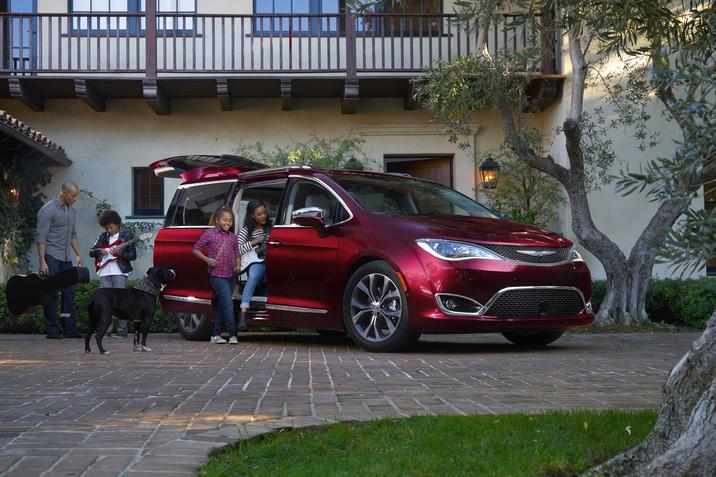 Here at Brooklyn Chrysler Jeep® Dodge RAM, we understand the value of having a car that fits all your unique automotive needs. From the affordable commuter sedan to the V8 pickup truck, there is a vehicle for every lifestyle; and no lifestyle is quite as unique as that of a new parent.
Many parents will agree, that after your first child, your automotive needs change dramatically. No longer is speed or muscle the top of your priority list; it all comes down to safety and overall space. Plenty of new parents can be found trading in their cramped two-seater for a lush minivan that is equipped for top-notch driver and passenger safety.
Being part of a growing family means having plenty of room for soccer tournaments, school pickups, and the occasional grocery store haul. No vehicle fits the lifestyle of a new parent quite as effectively as the 2019 Chrysler Pacifica. Offering plenty of room for your expanding family, and their friends, the Chrysler Pacifica has always been a top family car; and the 2019 model fits this trend seamlessly. The new Chrysler Pacifica has earned an MPG rating of 19 in the city and 28 on the highway, and with the option of a hybrid model, this Chrysler minivan is perfect for both the daily routine and the occasional family road trip.
The latest Chrysler Pacifica also comes packed with a suite of safety features, including a surround view camera system, which can help you stay completely aware while out on the road. Automatic emergency braking is another innovative safety feature; if necessary, it takes control of the braking system ahead of time to avoid potential collisions. With all these amenities, it's easy to see that this new Chrysler minivan is built with the new parent in mind.
If you're hoping to test drive the latest family vehicle from Chrysler, look no further than our Chrysler dealership in NY. At Brooklyn Chrysler Jeep Dodge RAM, we are passionate about helping our customers find the vehicle that fits all their lifestyle needs, regardless if you're a college student, first-time driver, or new parent.