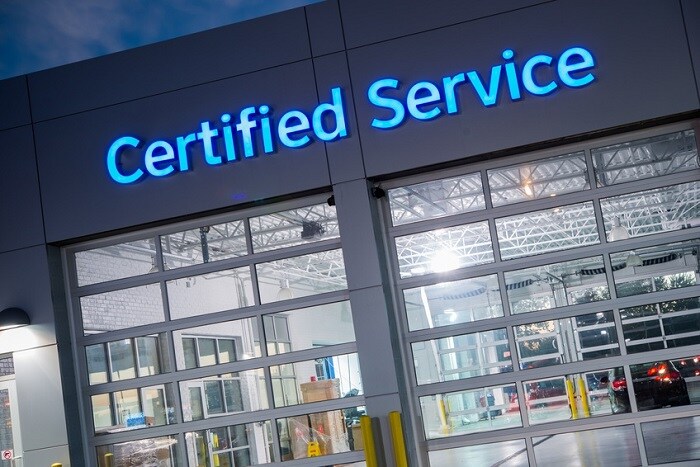 If you're looking for a Jeep® dealer that puts its customers first, search no further than Brooklyn Chrysler Jeep Dodge RAM. Not only do we provide a wide selection of some of the best vehicles on the market, but we are also staffed by a team of individuals who are excited to share their vast automotive knowledge. And with winter in the rearview mirror, our dealers are stressing the importance of spring maintenance.
When our automotive experts express the value of getting spring service, many of our customers are unsure of what this kind of seasonal maintenance looks like. Winter can put a lot of strain on your car, particularly winters here in NYC. Essentially, spring maintenance is your chance to repair any of the wear and tear your vehicle may have experienced in previous months.
For starters, the maintenance team at our auto dealership will evaluate the tread and overall quality of your tires. Between fluctuating temperatures and the occasional storm, your tires can be put through a lot. Far too often, drivers dismiss the importance of tire conditions; however, your tires act as the foundation for your vehicle as they help you keep traction with the road and support the weight of the vehicle.
With winter on the out, it's a smart time to consider putting your car through a thorough detailing. Road salt can corrode the metal components of your vehicle, and if left unresolved, can result in some pretty costly repairs. By having your car fully washed, you can knock off some of that pesky road salt and keep your car running smoothly through the end of the year.
No matter what your maintenance needs may be, the team of automotive technicians in our Chrysler parts and service center can help you make sure everything is operating in optimal condition. At Brooklyn Chrysler Jeep Dodge RAM, we pride ourselves in fulfilling all our customer's automotive needs, whether that means finding a new car or prepping their vehicle for spring.