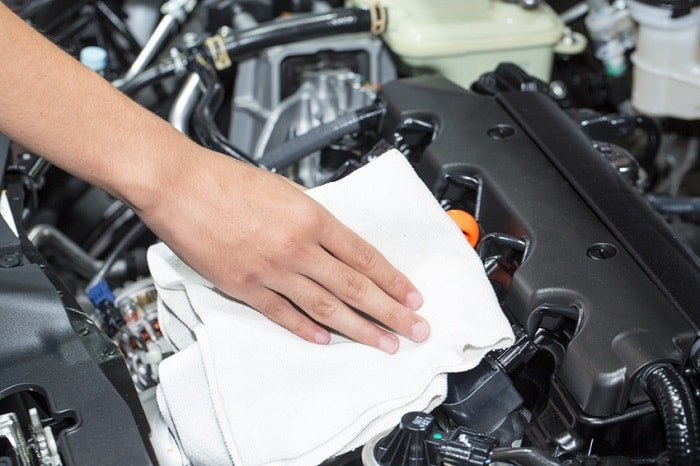 Unfortunately, our engines aren't meant to last forever, as wear and tear are inevitable. On the other hand, you can prolong the life of your engine through the use of skilled maintenance. The auto experts in our services center at Brooklyn Chrysler Jeep® Dodge RAM can provide you with the maintenance expertise to keep your engine running smoothly.
Of all the forms of maintenance to keep an eye on, motor oil changes should be on the top your priority list. Even when a car is relatively new, motor oil is essential to the day to day function of your engine. Designed to reduce the friction between all of the moving parts of your engine, regular oil changes can drastically improve the long-term quality of these components. While every car is different, auto experts recommend that drivers have their motor oil changed once every 5,000 miles to reduce the overall wear and tear on your engine.
Your transmission is essential to the function of your vehicle. Like every other component in your engine, it's vulnerable to wear and tear and also essential to your vehicle's longevity. While transmissions tend to last around 100,000 miles on average, it is important to receive regular inspections. Our auto experts recommend that drivers have their transmission inspected at least once a year.
Lastly, we recommend that you keep a keen eye on engine temperature. Heat is hard on an engine and while your engine may seem to run warm, there is a ceiling to how high that temperature can go. You can control the temperature of your engine by making sure that your cooling system continues to work as intended. Between coolant, air filters, your radiator, maintaining all of these components can keep the temperature of your engine within optimal levels.
Most of all we recommend having an auto technician help you stay on top of your regular maintenance can help more than anything, and you can find just that at our NYC dealership. Our services experts at Brooklyn Chrysler Dodge Jeep RAM have the expertise and tools to help you get every mile of your vehicle.