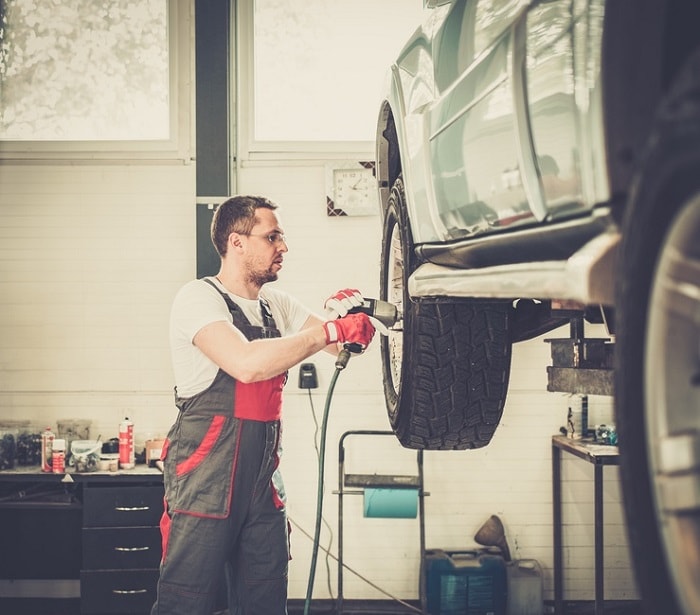 Here at Brooklyn Chrysler Jeep® Dodge RAM, we know that vehicle performance is everything. One of the best ways to enhance your vehicle's performance is by maintaining the condition of your tires. At our dealership near Queens, NY, our expert service technicians can help you find the perfect tires for your vehicle, so you can always enjoy a stress-free driving experience.
The Importance of Tire Maintenance

Tires are essentially the foundation of any vehicle; in fact, they can make or break your vehicle's performance capabilities. Tires control your vehicle's traction on the road and prevent you from slipping or sliding on slick pavement. Low-quality or worn-out tires will not provide optimal traction on rough road conditions, while brand-new, high-quality tires can greatly improve your driving experience and give you the traction you need.
What to Look For When Buying New Tires

There are a few key things to look for when shopping for tires: speed rating, load index, and terrain. The speed rating of a tire lets you know how much speed a tire can handle over time. This number also refers to the grip and stopping power of the tires. Usually, higher speed ratings mean better grip when taking sharp turns or driving at higher speeds, but this can sometimes have an adverse effect on tread life. You should prioritize your tires' speed rating if you tend to drive at higher speeds. If you often haul or tow large quantities of cargo, you should pay attention to your tires' load index. The load index refers to how much weight your tire is capable of supporting. Ultimately, the higher the load index, the greater your tires' ability to handle heavy cargo. If you find yourself driving on many different types of roads, from pavement to gravel, you should invest in tires that can handle various types of terrain. All-weather tires come in handy when navigating difficult terrain, since they provide better traction.
To find the perfect tires for your vehicle, visit our car service center near Long Island, NY. We hope to see you soon!