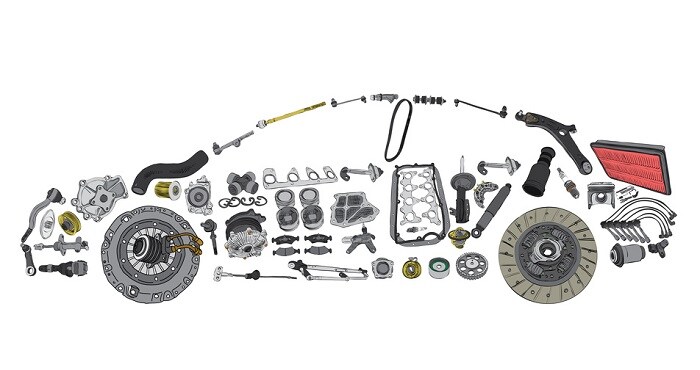 Many of our customers who need part replacements often ask us the value of buying MOPAR parts. To help fill you in on the details, our team at Brooklyn Chrysler Jeep® Dodge RAM has combined their knowledge to provide some valuable insight.
What You Need to Know About MOPAR Parts
The kinds of parts you install into your vehicle matter. While you can purchase any third-party replacement, there is no guarantee that these parts will provide optimal performance. Third-party or aftermarket components often act as universal fits. And while the price might be slightly lower there is no telling how long a part will last in your vehicle before it requires another replacement.
This is where MOPAR and other OEM parts come in. MOPAR was founded in 1937 to provide components to Dodge, Chrysler, RAM, and Jeep brand vehicles. Today, MOPAR is home to over 500,000 parts and accessories. These products range from simple add-ons like floor mats, to more serious components like tires and oil pans.
So, why should you buy MOPAR? Well, parts developed by MOPAR are specifically designed to fit into Chrysler, Dodge, RAM, and Jeep vehicles. Unlike aftermarket alternatives, MOPAR brand parts work seamlessly with your vehicle. This is particularly true of MOPAR accessories and mods. Say, for instance, you're looking for an efficient lift kit or a reliable set of off-road tires. MOPAR brand parts will give you consistent performance.
Buying MOPAR at Our Dodge, RAM, Jeep, and Chrysler Dealership
No matter what kind of part you need, our MOPAR experts at our Brooklyn, NY Dodge, RAM, Jeep, and Chrysler dealership will point you in the right direction. When you visit Brooklyn Chrysler Jeep Dodge RAM, you can expect the very best in dealership services.