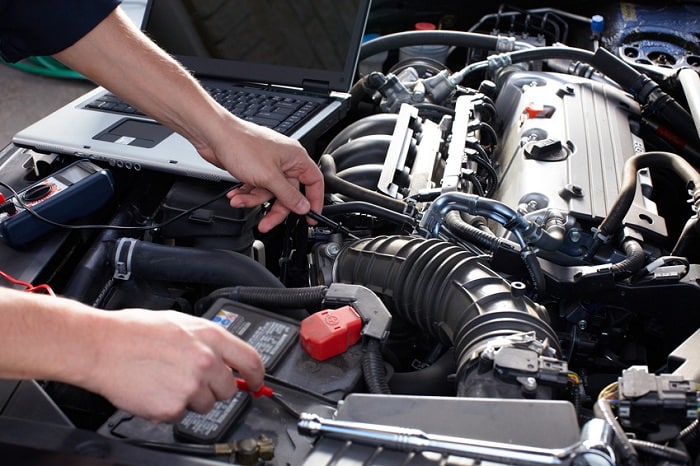 ​

Your car is made up of an intricate variety of different parts all working together to provide you with a great driving experience. At Brooklyn Chrysler Dodge Jeep® RAM, our service center staffed is well-versed enough to maintain and repair all of these many parts, one of which includes the heart of any car's performance, the transmission.


Transmission Details
There are many components responsible for a great driving experience, but your transmission certainly takes the cake. This is a part of your engine specifically designed to transfer power from the engine to the drivetrain which can be focused in the rear, front, or all four wheels. The transmission is essential to providing speed and torque and can be purchased in a wide variety of different types including automatic, manual, and continuously variable transmissions.
While it may go overlooked in the short term, your transmission can play a huge role in the quality of your ride far down the line. Transmission maintenance can vary depending on the car, as some manual transmissions need to be changed once every 30,000 to 60,000 miles, and this mileage point can even jump up to 15,000 miles when used heavily. Automatic transmissions, on the other hand, ought to be serviced once every 30,000 miles, but can extend far beyond that depending on your specific transmission type. However, servicing a transmission can be complicated, and if your vehicle is in need of having its transmission checked and potentially maintained, we recommend that you visit a Chrysler, Dodge, Jeep, or RAM dealership that you trust.
At Brooklyn Chrysler Dodge Jeep RAM we push the envelope in providing our customers in NYC with the maintenance services that they need to make the most out of their driving experiences. From oil changes to transmission flushes, we do it all and more.