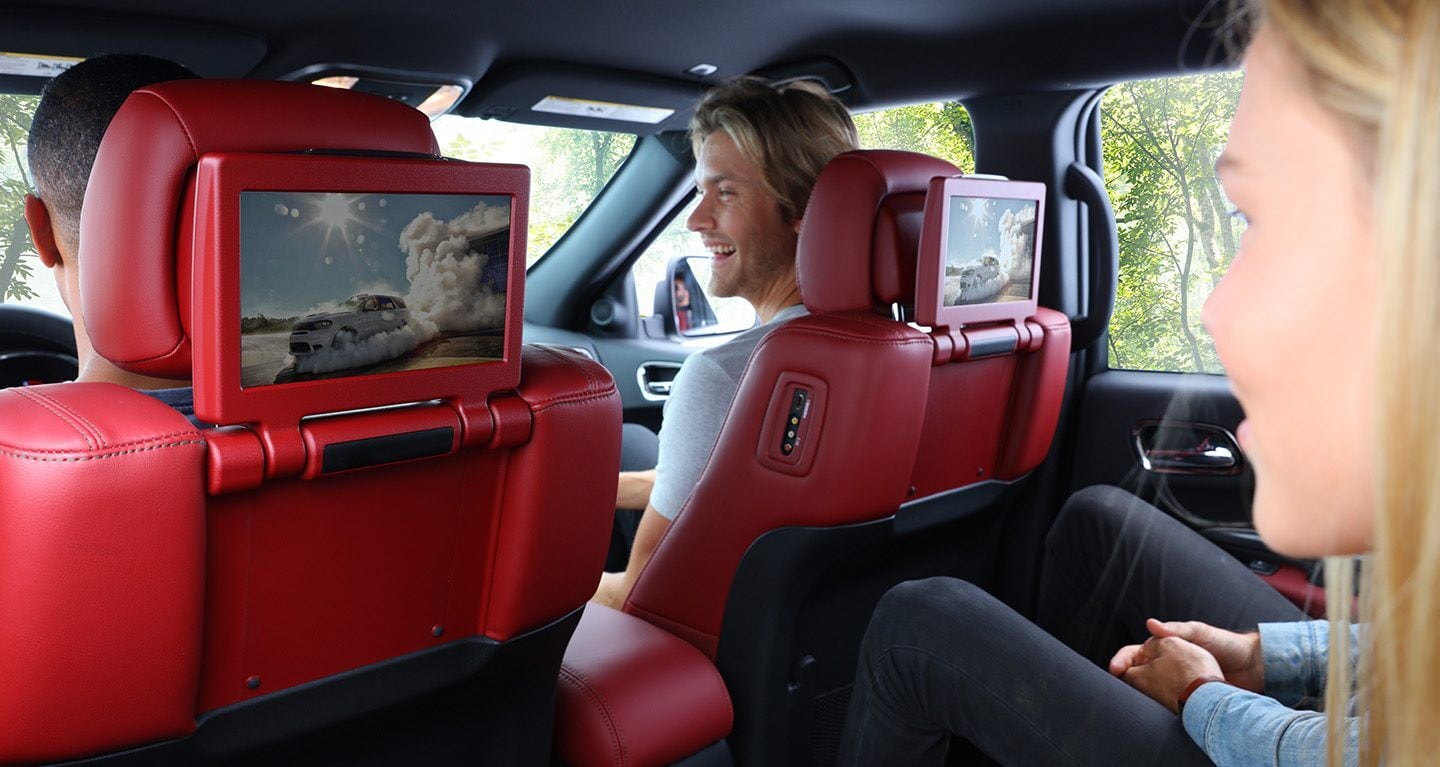 ?While there are many different kinds of drivers out there, parents tend to expect the most out of their vehicles. So, if you're looking for a family-friendly
new Dodge SUV
, our team at Brooklyn Chrysler Dodge Jeep
®
RAM has just the model for you.
Finding the Best New Dodge SUV for Family Driving
So, what should you look for in a family-focused Dodge SUV? Well, for one you should consider the size. While SUVs tend to run on the larger side, some models come compact with only a meager amount of cargo and passenger space. Safety gear can also go a long way in providing peace of mind. Automotive technology has expanded to the point where safety gear can actually improve driver awareness. Last but not least, you'll want to consider the overall performance, as riding in a family-friendly SUV should be a good experience for both passenger and driver.
So, within the Dodge model lineup, which SUV might be best for a family? Well, our dealers would have to choose the 2020 Dodge Durango as the best family-friendly vehicle. This Dodge brand SUV supports enough room for seven passengers and provides up to 85 cubic feet of cargo space. In terms of safety, the Dodge Durango can be fitted with advanced features like automatic emergency braking, active lane control, lane-departure warnings, and adaptive cruise control. And the Dodge Durango is no small fry either when it comes to power. This SUV gets a standard powertrain that utilizes a capable 3.6-liter V6 engine, as well as a rear-wheel, focused drivetrain.
Driving the 2020 Dodge Durango with One of Our Dodge Dealers
If you're interested in driving home in a new Dodge Durango, our Dodge dealers are more than thrilled to help. When you visit our showroom at Brooklyn Chrysler Dodge Jeep RAM we'll offer customer service to satisfy your every auto-related need.