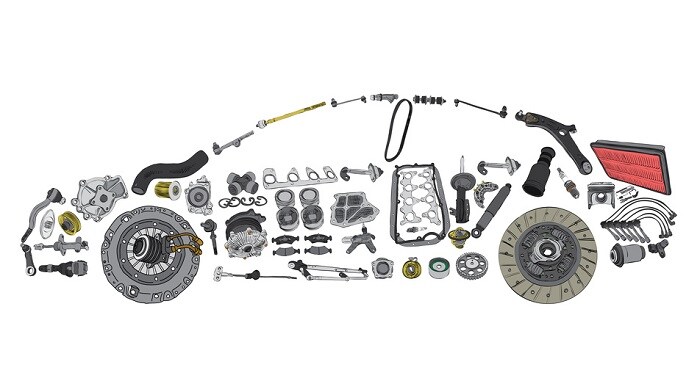 ?
Whether you're receiving regular service replacements or a complete overhaul on your vehicle's components buying high-quality Dodge, Jeep®, RAM, or Chrysler parts is incredibly important. That said, our maintenance experts at Brooklyn Chrysler Dodge Jeep RAM recommend buying OEM over aftermarket.
What are OEM Parts?
This is a question that we get a lot within our parts center, and for good reason. OEM stands for Original Equipment Manufacturer, and as you can expect manufacturer produced parts are going to have much higher quality and attention to detail than your typical aftermarket component.
Aftermarket parts are those developed by third-party manufacturers, and while you can certainly find parts for your car from an aftermarket producer the results can vary. Not only that, aftermarket parts aren't guaranteed to operate with your car, and often don't undergo the rigorous testing that OEM parts are put through.
When you purchase a set of OEM parts you can put your worries of compatibility at ease. For instance, a part for a Jeep Wrangler developed by MOPAR is going to not only work but work seamlessly with your vehicle simply because MOPAR created the part with the Jeep Wrangler in front of mind. An aftermarket part is likely designed to fit a variety of different vehicles, which can put your performance and your engine at risk.
If you're looking to modify your vehicle, or are in need of a replacement part, you can purchase OEM here at our Chrysler, Dodge, RAM, and Jeep dealership in NYC. Our team at Brooklyn Chrysler Dodge Jeep RAM are pretty serious about giving you parts and services uniquely tailored to you and your vehicle's specific need.